Bin, who served in a range of tech industry positions is replacing outgoing CEO Aharon Aharon.
Dror Bin, the President and CEO of RAD Data Communications, has been appointed to replace Aharon Aharon as the CEO of the Israel Innovation Authority, the government agency announced on Monday. The IIA's board approved the recommendation of a selections committee headed by IIA chairman and Ministry of Economy and Industry Chief Scientist Dr. Ami Appelbaum.
Bin has been at the head of RAD Data Communications since 2012. The company is a global telecom access solutions, and products vendor that employs hundreds of people out of its Tel Aviv headquarters, Jerusalem manufacturing facility, Beer Sheva development center, and dozens of branches around the world.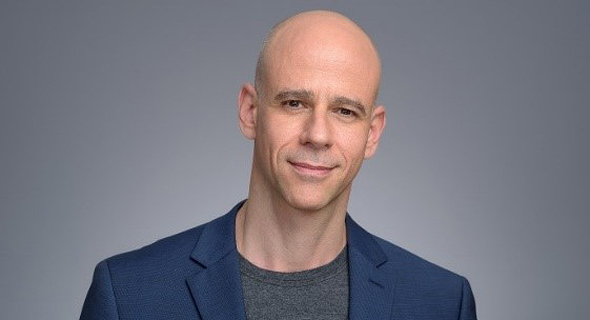 Dror Bin. Photo: RAD
Prior to joining RAD, Bin was a venture partner at Carmel Ventures and served for over nine years at Comverse Technology in a series of positions, including President of Global Sales and EVP Comverse Technology and President of the Products Group. Before that Mr. Bin was a partner at Shaldor, a leading management consulting firm in Israel, where he led the development and implementation of business and marketing strategies for major organizations in the telecom, financial, consumer, retail, and other industries.
Bin holds two bachelor's degrees from the Technion – Israel Institute of Technology: one in systems information engineering and the other in industrial management, as well as an MBA from Tel Aviv University.
The IIA is the Israeli government's tech investment arm. It is an independent statutory authority that's charged with advancing innovation to promote sustainable economic growth. The IIA's budget for 2020 stood at NIS 2.25 billion ($700 million) and it handed out grants to 1,600 new startups across all technology sectors and stages of product development.
The Authority is responsible for a number of key areas – core activities include: research and development grants for new and disruptive technological products; preparing for upcoming technology trends; and "enabling" activities for the Israeli innovation ecosystem such as promoting human capital, regulation, etc.
The distribution of grants is based on a number of key principles: those designed to fill the gaps for areas unsupported by the market – i.e., high risk, breakthrough innovations and long term investments; matching by either the company or investors; conditional loans – in case of success, the grants are reimbursed to the state in the form of royalties from sales, and the grant is provided according to set milestones in the product's development.
The Israeli innovation sector is extremely significant to the Israeli economy, responsible for nearly 15% of GDP and nearly 50% of industrial manufacturing.
The Israel Innovation Authority was instrumental during the past year due to its substantial contribution to helping sustain many high-tech companies during the coronavirus crisis. Among its key activities: a Fast Track incentive program designed to help companies that incurred financial difficulties; a program providing government guarantees to institutional investors investing in high-tech companies; and other activities designed to expedite recovery from the economic crisis and promote growth to benefit the entire Israeli economy.