Israel Retailtech delegation in NYC (May 28-29, 2014)

You are invited to meet Israeli technology solutions for the RETAIL sector, specifically focusing on the fields of: In store solutions, Mobile commerce, and E-commerce for the retail customer experience.
The roadshow, hosted by Y&R, will feature opportunities for preselected 1X1 introductory meetings designated for retailers, brands, ad agencies, active investors and other ecosystem partners.
Additionally, we will  be hosting Switch-Pitch NYC to  be followed by a networking reception, which will provide further  opportunities for meeting industry leaders, investors and entrepreneurs from the retail sector.
---
---
Participating Israeli companies by sector:
Alphabetical:
Retailers, brands, ad agencies, active investors and other ecosystem partners can pre-schedule meetings by COMPLETING THIS FORM.
---
---
Presenting companies;
AdExtent
Personalized Retargeting Solution for eCommerce.

AdExtent online advertising solution enables brands and agencies to easily create and manage highly effective retargeting campaigns across mobile and desktop devices. Unlike other solutions, AdExtent does not require complex integration, yet it provides unprecedented control and transparency over the campaign execution including the ability to run campaigns using the client's existing DSP provider. AdExtent advanced audience analysis mechanism identify most likely to convert visitors, and ensures maximize campaign performance by focusing on them.
---
AislePhone
Just in time, just in place. Shopping has never been so accurate.
AislePhone addresses the need for services based on the exact position of the consumer inside the store. The company has developed an In-Store Positioning System (iSPS) that can tell the exact aisle and location of each consumer inside the store at any time, and enables multiple services both to consumers, retailers and brands. iSPS is the only in-store positioning technology that works accurately within aisle-configured stores.
[youtube]https://www.youtube.com/watch?v=fjNzZ1lbX4g[/youtube]
---
Brow.si
Brow.si is a publisher side mobile add-on, that helps content and media players, tackling two of their main challenges: Monetization and engagement.
With its added visionary layer, Brow.si is interrupting the market with a solution that takes mobile engagement to the next level while allowing the publisher up to 20% increase in mobile social shares. With 9 out of 10 sites in Israel already Brow.si enabled, the guys from Brow.si are now taking their first steps in the US with a newly opened local operation there. As of today, Brow.si is integrated into more than 10,000 websites worldwide with leading publications such as The Washington Post, Reuters, ESPN, etc.. and serving over 30 Million unique users per month with over 100 Million page views, Brow.si is the leading Mobile Web engagement and monetization.
[youtube]https://www.youtube.com/watch?v=8VudZM_zlkw[/youtube]
---
Clinch
The fully automatic solution that magically creates unlimited dynamic product video ads on the fly.
Clinch solve a $56B market problem of high demand and limited supply of digital / video ads for advertisers and e-commerce platforms, while increasing CTR and Conversion rates by 5-10x. Currently powering eBay on Facebook (20% conversion), Etsy stores advertising, European marketing platforms and big inventory platforms in the US (10% CTR).

[youtube]https://www.youtube.com/watch?v=8T376sOvuzI[/youtube]
---
Dynamic Yield
Unique personalization and optimization tools for online marketers.
Dynamic Yield's funnel optimization SaaS solution allows marketers to deliver an optimal user experience to every user, automatically and in real-time. The result is more user engagement, higher conversions and maximized revenue. Its solution embodies the power of big-data and real-time machine learning into a set of simple tools that help marketers increase the monetary value of incoming traffic, be it from on-site or off-site promotions. All this is done in an ongoing and automatic manner, without a need for A/B testing, and without a need for engineering support.
---
Extreme Reality
Checkout frauds detection using existing in-store CCTV cameras.
Extreme Reality offers groundbreaking computer vision software, enabling detection of suspicious behavior of customers and employees at the checkout area, based on hands detection and tracking.  The solution uses existing in-store CCTV cameras, is interoperable with existing video management system and can either trigger a real-time alarm or as meta data to video recording DB.
[youtube]https://www.youtube.com/watch?v=-1LpBccVmYc[/youtube]
---
ForNova
Intelligence in e-commerce marketing.
ForNova Market Analytics solution provides real-time, actionable insights that help e-Commerce retailers and brands to better understand the market and compete more effectively. Sparks solution utilizes online product information to generate insights about pricing, stock levels & availability, product mix, market positioning, revenue growth opportunities, social traction and more.
[youtube]https://www.youtube.com/watch?v=YZKysf_ww1I[/youtube]
---
Jifiti
Re-imagining gifting.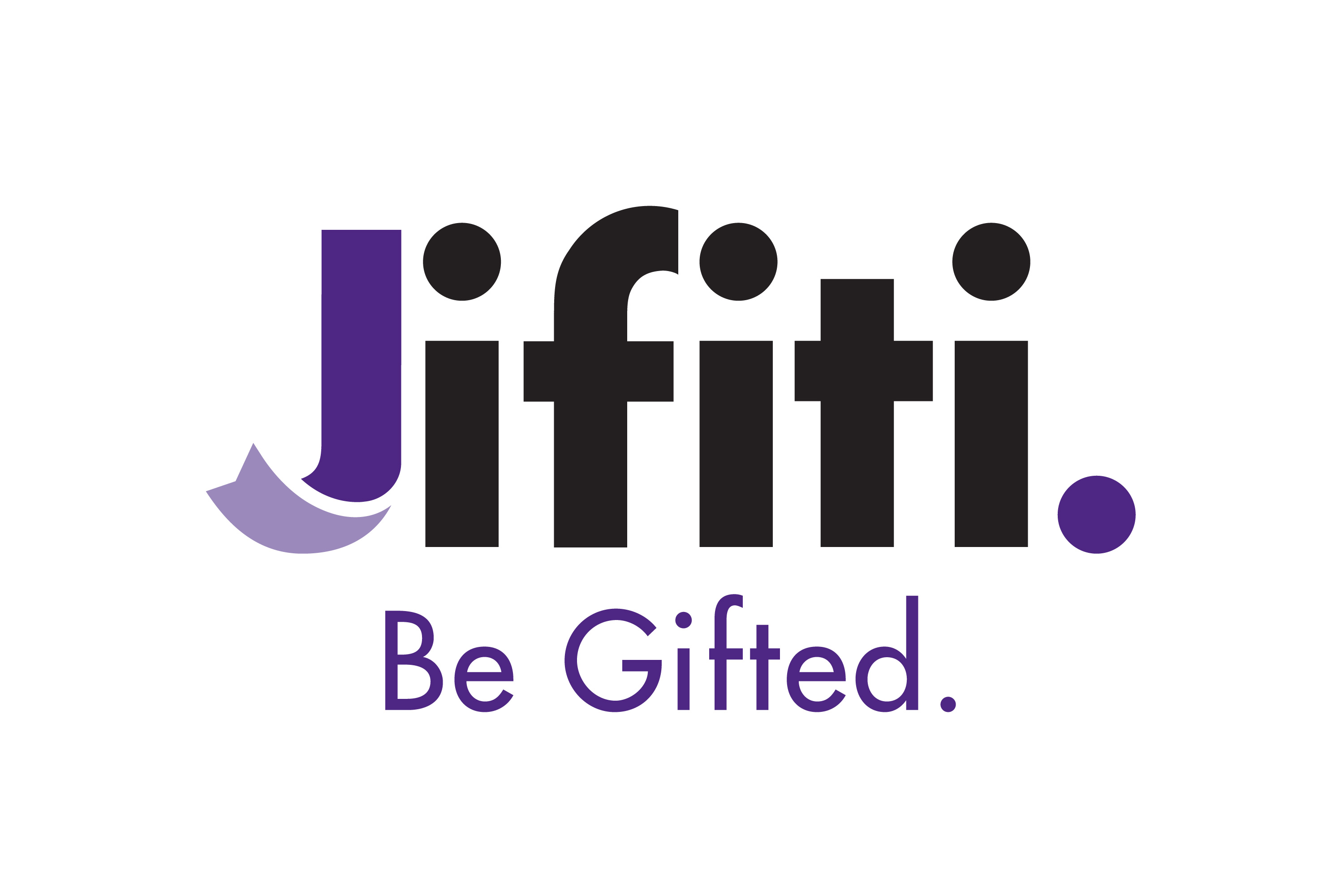 Jifiti's no-integration gifting solutions allow shoppers to instantly send any item as a gift directly to a friend via email, text or social posting. The gift sender is never required to know the recipients shipping address or decide on exact product information such as size, color and style. The recipient makes those decisions when redeeming the suggested gift in-store or online.  Jifiti's suite of gifting solutions include a native gifting app;  an alternative gift checkout for e-commerce sites;  the ability to send a gift from within any 3rd party site; and a turn-key gift registry system.
[youtube]https://www.youtube.com/watch?v=vFpKsL7-q0Q[/youtube]
---
LoyalBlocks
Status by LoyalBlocks puts a membership card on your customers' mobile phone. It's like a frequent flyer program that keeps them coming back by rewarding loyalty with customizable privileges & rewards.
Founded 3 years ago, LoyalBlocks is a New York based loyalty marketing platform for local businesses, offering automatically triggered communication between merchants and customers through a unique app for iPhone and Android. LoyalBlocks has raised around $12M from several sources including General Catalyst Partners and Gemini Ventures.
[youtube]http://www.youtube.com/watch?v=jd5OCy124o4&list=UUK3eIBuTI0V0BMQknMgPyuw&feature=share&index=2[/youtube]
---
Marketyze
Acting upon your competitive landscape using big data pricing analytics.
As retail is becoming Omni-Channel the boundaries between online and store shopping have become blurred. The "rules of engagement" between retailers and shoppers are changing in a profound way. These changes create new challenges that threaten retailers' margins. MarketYze's big data, cloud-based, SaaS platform increases retail sales and profit margins through:
Fully automated competitive marketing intelligence
Advanced, rule-based price science
Buying and merchandising decision support
Automated rule based pricing
Enterprise and store price visibility
[youtube]https://www.youtube.com/watch?v=ILpwLCuA-Q0[/youtube]
---
Mipso
We solved the fashion industry's sizing problem.
Mipso is revolutionizing the apparel sales industry by solving the "what's my size?" issue. Our patented technology provides the shopper the most accurate size recommendation with the entry of only two measurements–height and waist. With MIPSO, brands and retailers possess an Omni-Channel white-label solution that integrates their online presence with their in-store activities.
[youtube]https://www. youtube.com/watch?v=WHljcvu4atU[/youtube]
---
Mobilibuy
We power retail players with the technology and solution to create new, on-the-go shopping moments.

MobiliBuy's platform provides innovative retailers with the ability to open virtual Point-of-Sales in any physical location and on any media asset; and enable shoppers to buy on-the-go using MobiliBuy's app.
MobiliBuy's solution enables users to:
Create additional Point-Of-Sales quickly and easily – no facility, staff, or onsite
inventory needed
Use any media to generate virtual POS: Posters, billboards, screens, and print
media
Easily extend into new locations and geographies
Offer real-time optimization to the product mix by leveraging real time data
Let shoppers buy at their convenience with a tailored app, creating unique
shopping experience
[youtube]https://www.youtube.com/watch?v=e5RY6uUDfCQ[/youtube]
---
myThings
myThings is a global leader in real-time advertising and the performance display provider of choice for Tier 1 eCommerce brands.
Founded in 2005, myThings offers end-to-end personalized retargeting campaigns across display banners, mobile and Facebook. The company personalizes over 5 billion impressions a month for top advertisers in 30 markets including Adidas, Walmart, ToysRUs, Littlewoods, Very.co.uk, Zalando, Orange, Best Buy, and Microsoft. Its advanced UI dashboard and in-depth analytics are setting a new standard in the transparency of programmatic ad campaigns.
---
OwnerListens
OwnerListens is a location based, real time customer service platform that helps businesses delight customers and increase revenues and loyalty.
OwnerListens is an instant messaging platform for businesses – a WhatsApp for commerce – designed to capture and respond to location based messages from customers via their smartphones. Unlike any other voice of the customer and customer support solutions, OwnerListens maintains a relationship with customers throughout their visits
at all businesses and gains deep insights into customer preferences and service expectations. This positions OwnerListens to capture market share in the $18 billion CEM market from established players who lack mobile DNA and are entrenched in outdated, expensive and asynchronous survey and call center based approaches.
[youtube]https://www.youtube.com/watch?v=A8WCRLt89y8[/youtube]
---
Payoneer
Payoneer provides an industry-leading global payout platform that simplifies the world of commerce by removing the limitations that typically surround international business.
With Payoneer, companies can engage business partners and service providers in more than 200 countries, and enjoy the same convenience in making payments as if they were working with a local provider. Payoneer's innovative solutions include Prepaid Debit MasterCard® Cards and global bank transfers in over 60 currencies.
[youtube]https://www.youtube.com/watch?v=1ofKJZb-1eY[/youtube]
---
Profitect
The Profitect software solution uses pattern analytics to identify, resolve, and measure revenue reducing activities.
The Profitect software solution uses pattern analytics to identify revenue reducing activities, and integrated task management provides timely, detailed, and guided actions to resolve the issue.  Improvements to the top and bottom line are continuously measured, ensuring sustainability across the business.
[youtube]https://www.youtube.com/watch?v=ATyAWIjsEM4[/youtube]
---
Rewardy
Micro CRM & customer retention platform for SMB's based on unique integration with the POS/payment processing terminal and the business.
Rewardy develops a Micro CRM & Customer Retention platform which integrates with the business's existing POS/Payment Processing Terminal software (patent pending technology) and helps the merchant to effectively manage and retain its customers, increase avg. spending and promote products and services.
The integration with the already deployed POS/Payment Processing hardware, reduce set up costs, assures a secure and automated operation and based on the direct linkage to the customers' transactions – allows the merchant to offer granular and highly personalized customer retention plans.
The solution is field proven and based on a solid business model of 'paid-for service', (merchants pay a fixed monthly fee), operative in hundreds of SMB's in Russia, Israel and Turkey (US launch on Q2) and used by tens of thousands of active end-users.
---
Rightune
RighTune creates emotional connection that drives commerce by playing personalized background music on websites and applications.
Currently, only the sense of sight participates in the online world. Our big vision is to utilize the hearing sense into the overall online experience. Rightune music creates a subtle, ubiquitous ambiance that adds a deep emotional dimension to a site's content and directly impacts users' behavior and increases staying time, brand loyalty and revenue. In fact, righTune takes the widely-accepted concept of in-store music used and leverages it for the online world. While playing music, we track users' behavior and engagement level on the website. We use big data, behavioral, machine learning algorithm that continually updates the music for new website's users in order to maximize business results. We have over 1,000 customers that use our service with millions of visitors that hear our music. On average we increase in 15% the websites' business performance. Bill Boyd, former Chairman & CEO of Muzak, the worldwide leader in the business music industry is on our advisory board.
[youtube]https://www.youtube.com/watch?v=WbTuZtMqZE4[/youtube]
---
Sensegon
Personify your target audience.
Sensegon is the first and only psychosocial digital ad platform that gives brands and retailers the capability to target by persona-archetypes rather than just demos, geo and interests — Sensegon doesn't replace these targeting parameters, but creates a new layer of targeting.
[youtube]https://www.youtube.com/watch?v=Sx9m32xWR9Q[/youtube]
---
Sevenpop
Sevenpop is the premier provider of Audience Engaged Entertainment, linking people and places through in-venue music choices.
Using smartphones customers can browse the venue's playlist, vote up their favorite songs and interact with other customers.  Sevenpop gives venue owners a unique way to connect with customers through mobile devices and digital signage. Revenues are increased as a result of the added interactive customer experience, and businesses get powerful new marketing and promotional tools. The product is deployed in thousands of venues worldwide through various partners, including Spotify.
[youtube]https://www.youtube.com/watch?v=98XDkr7pWSE[/youtube]
---
ShopCloud
Indoor location technology.
Shopcloud, a Tel-Aviv based startup, have developed INSIDE; a breakthrough indoor location technology. Our solution is hardware free, with sub meter accuracy, and it's free for end users and location owners.
Like most great innovations, we developed INSIDE NAVIGATION to fulfill our need for a simple, accurate solution for indoor navigation. When we didn't find a technology that was user-friendly and affordable, we set out to create it ourselves. The result is Inside – the most advanced indoor navigation solution, which will make visitors feel right at home from their very first step.
INSIDE Navigation native app (iOS, Android). Allows users to navigate easily and efficiently in malls, universities, airports, museums, retail locations and more. Whether it be getting to the gate at the airport, locating their parked car, or finding what they need at the right aisle in the store – INSIDE helps users get there in a snap!
Our solution is hardware free, with sub meter accuracy, and it's free for end users and location owners.
[vimeo]http://vimeo.com/85159631[/vimeo]
---
TruMedia
Every face counts.
TruMedia is the leading solution provider of real-time, automated customer profile and behavior analysis for the retail, banking and digital signage industries. The company's state of the art on-site video analytics and cloud based business analysis enables better understanding of the customer's profile and behavior trends, resulting in improved sales.
[youtube]https://www.youtube.com/watch?v=OxH_yWcuHco[/youtube]
---